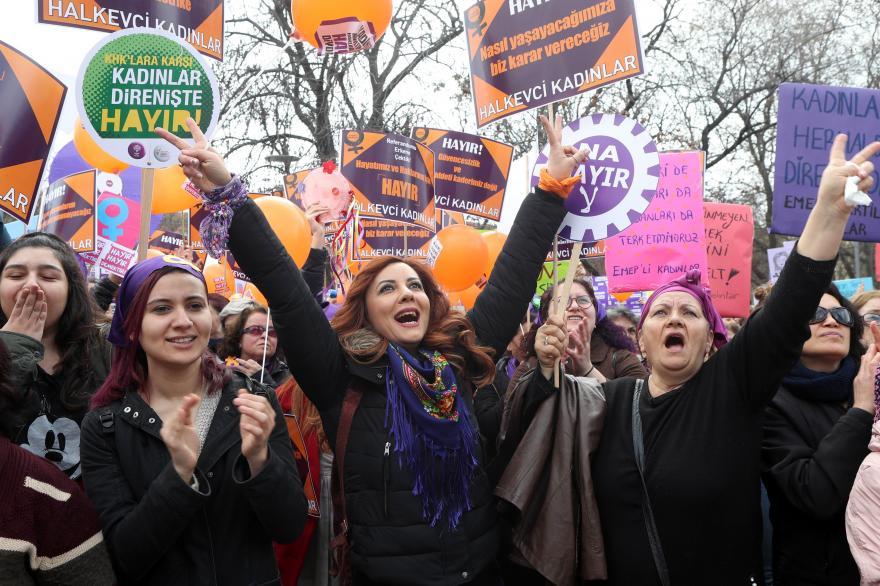 What statistics say on gender equality and human rights in Turkey
Image : Adem Altan / AFP
Recently, the Independent Communication Network Bianet published two important reports revealing statistics on gender equality and human rights in Turkey.
Istanbul- BIA News Desk, 3 February 2021
According to statistics and rankings on human development shared with the public as part of the 2020 Human Development Report of the United Nations Development Programme, "Turkey has a GII value of 0.306, ranking it 68 out of 162 countries in the 2019 index," which means that the country has deteriorated by two ranks. In Turkey, 17.4 percent of parliamentary seats are held by women, and 50.2 percent of adult women have reached at least a secondary level of education compared to 72.2 percent of their male counterparts.
Click here to read full article on Bianet-English
Erol Önderoğlu – Sinem Aydınlı, İstanbul – BIA News Desk 22 January 2021
BİA Media monitoring report reveals AKP's efforts to silence critical media: Ranking 154th in the 180-country Reporters Without Borders (RSF) World Press Freedom Index and having one of the highest circulation of arresting journalists, Turkey was severely criticized in 2020 as a country where the assets of journalists in exile were seized, journalists were penalized as per the Military Penal Code and attempted to be silenced with judicial control. Furthermore, throughout 2020, Penal Judgeships of Peace imposed access blocks on at least 1,358 news on issues of corruption, irregularities, drug dealing, sexual abuse and caderisation in Turkey.