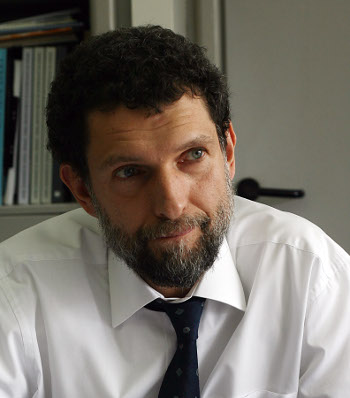 Osman Kavala's statement after his new arrest for "spying"
Osman Kavala shared the message below yesterday from the prison following his new arrest for "spying".
"As of Monday evening, I have been arrested for the third time, on espionage charge that was fabricated at the last minute. It is apparent that this accusation, which is baseless as it lacks evidence just like the previous ones, yet is even more ridiculous than the previous ones, was an attempt to render void the 2-years-limitation for pre-trial detention enforced by the Judicial Reform Package and the violation decision by the ECtHR.
It is extremely upsetting and worrisome to see that the intention to continue my detention at all costs has led the members of the judiciary to violate the law. This behavior, if it is deemed normal, will constitute a dangerous example for criminal cases.
Osman Kavala, 10 March 2020"
Source: Osmankavala.org