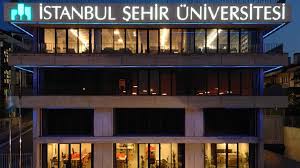 Istanbul's Şehir University turned over to Marmara University
Istanbul Şehir University, a private university established in Istanbul by former Prime Minister Ahmet Davutoglu (from 2014 to 2016) had been experiencing a political crisis leading the institution to closure. Although the visible reason of the crisis was economic, the hidden reason was a political revenge between former allies. Turkish President Recep Tayyip Erdogan "punished" Ahmet Davudoglu for leaving the AKP and starting a new party and, as declared by Turkey's Higher Education Board (YÖK) on December 19, Istanbul Şehir University has been turned over to Marmara University, a State-run institution. YÖK cited the university's "financial situation" as the reason of the transfer.
Marmara University took over the university's administration as its "guarantor." During this period, as declared by both institutions, "YÖK and Marmara University will pay utmost attention and sensitivity for students not to be negatively affected". Regarding the transfer of the university, "since it has been understood that the university's current financial situation has made education and training activities unsustainable and will the worsen the damage on the academic and administrative personnel; and that the disruption of education and training activities is now inevitable; it has been decided that Istanbul Şehir University's official authorization be temporarily halted and its management be turned over to its guarantor Marmara University," YÖK said as reported on online newspaper Duvar.