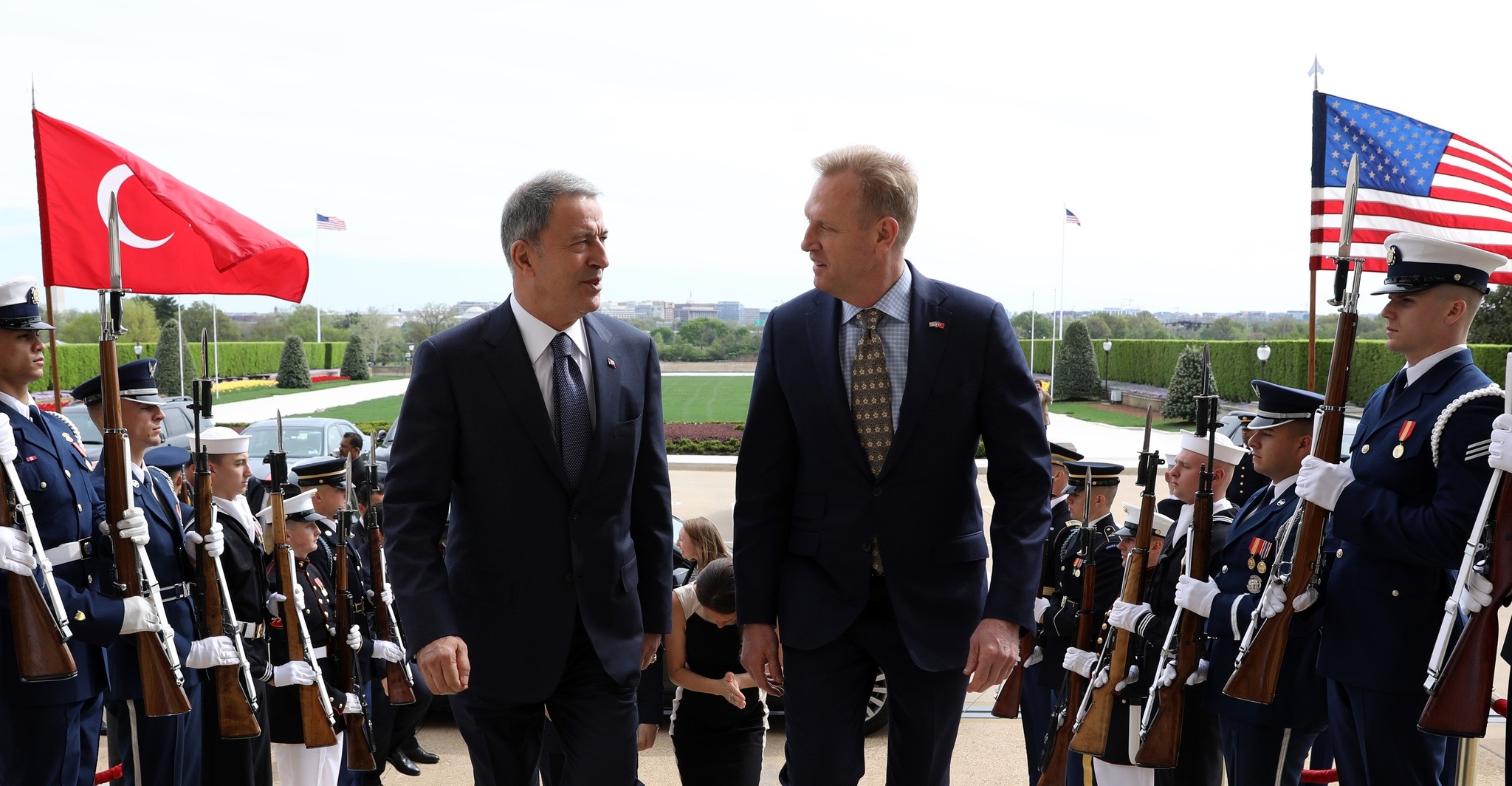 IS WASHINGTON AND ANKARA DISPUTE REACHING A BREAKING POINT: F-35 OR S-400?
Training by Turkish pilots on F-35 fighter jets has come to a faster-than-expected halt . Turkey has been given a deadline of the end of July to choose between buying US fighter jets and Russian anti-aircraft missile systems. Dispute between Washington and Ankara is reaching a breaking point: Acting U.S. Defense Secretary Patrick Shanahan sent a letter to his Turkish counterpart, that outlined how Turkey would be pulled out the program-unless Ankara changes course.
In his letter, Shanahan also warned Ankara that its deal with Moscow risked undermining its ties to NATO, hurting the Turkish economy and creating over-dependence on Russia. Nato's new Supreme Allied Commander Europe, Gen Tod Wolters, said "we are not interested in sharing the capabilities of our F-35 with Russia". Clearly, the Pentagon believes that if Turkey were to acquire both this state-of-the-art F-35 fighter and Russia's formidable S-400 missile defense system – then Russian technicians would be able to access the plane's vulnerabilities, putting US pilots at additional risk.
Eliot Engel, chairman of the House Committee on Foreign Affairs, said "We rarely see it in foreign affairs, but this is a black-and-white issue. There is no middle ground. Either Mr Erdogan cancels the Russian deal, or he doesn't,"
Training by Turkish pilots on F-35 fighter jets has come to a faster-than-expected halt at a U.S. air base in Arizona, U.S. officials said on June 10, as the United States winds down Ankara's involvement in the program over Turkey's plans to buy a Russian air defense system.
No middle ground!
Still, Turkey seems to be moving ahead with the S-400 purchase, regardless of the U.S. warnings. President Tayyip Erdogan said it was "out of the question" for Turkey to back away from its deal with Moscow. The head of Russian state defense company Rostec, Sergei Chemezov, was quoted as saying on Friday that the country would start delivering S-400 missile systems to Turkey in two months.
However, amidst these diplomatic deterrence moves Erdoğan signaled that they are still open to negotiations: Erdogan said the United States had not "given us an offer as good as the S-400s." Turkey seems to expect a "better" proposal for modification of th deal with Russia.
Too late for Turkey to back out?
BBC reported that a senior Turkish diplomat – who asked not to be named – told that "Washington had raised no objections while Turkey was negotiating the deal with Russia, only after it was signed. Now, he said, it was too late for Turkey to back out even if it wanted to. When Turkey makes a deal, he said, it sticks to it."
Probably its too late to cancel or suspend the S-400 deal with Russia. Nevertheless Turkey still has other option to persuade Washington like once Greek Cypriots's did with regard to S-300s. After buying S-300 air defense missile system from Russia in 1997 they turned over them to Greece in 2007 and the battalions positioned on the island of Crete. S-300's mainly used as a military training tool for improving Western air forces capacity over the Russian systems.